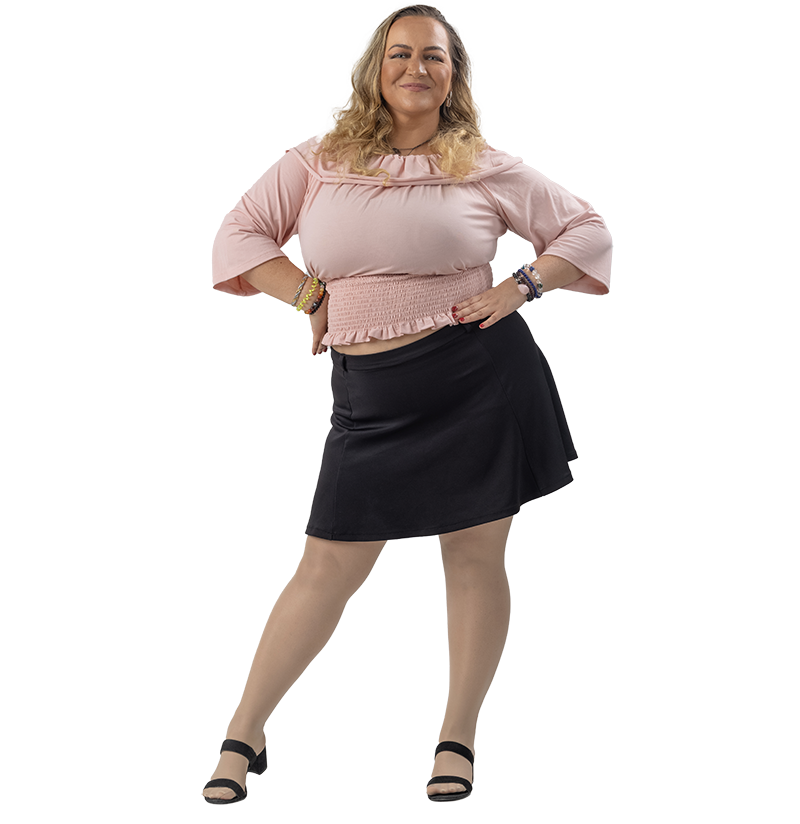 Camila Duffo, aka Milalá is our Latina legend, all the way from Bogota. Passionate, fiery (whatever you do, don't make her mad!), she's a bundle of Columbian energy who lights up your radio. Fluent in Spanish, English and even Russian - Mila is your perfect comrade for the hits!
Get to know Milala!
IF I WASN'T WORKING AT RADIO BAHRAIN I I'D BE singing at Madison Square Garden and/or Wembley. That, or bobsleighing on holiday with Lilu (my cat).
MY CELEBRITY CRUSH IS so many to count! Let's go with Denzel Washington, Jensen Ackles, Tom Hardy...
THE SONG THAT BEST DESCRIBES ME IS Nowadays, probably Flowers (Miley Cyrus), or Party in the USA (also Miley Cyrus). Wow, I really like Miley Cyrus.
I HAVE A FEAR OF waking up one day with a huge, furry spider on my face. 😱😰💀To be fair, spiders at a normal distance are pretty awesome- just not in the face.
IF I COULD HAVE DINNER WITH ONE PERSON IT WOULD BE Dave Grohl. Also, Max Martin.
I BET YOU DIDN'T KNOW THAT I COULD kick taekwondo style!
MY FAVOURITE MOVIE IS Lord of the Rings
THE ULTIMATE TV SHOW IS Making the Cut and The Office (US version)
THE SONG THAT I CAN LISTEN TO ON REPEAT AND NEVER GET TIRED OF IS Lionheart - Tom Grennan
I HATE IT WHEN I can't find Sugar Free Vegan Mint Chocolate Chip Ice Cream in the super. C'mon- it's so healthy and delicious, it should practically be in the Fruits and Veggies isle. wink
MY FAVOURITE PLACE TO EAT IN BAHRAIN IS Coco's