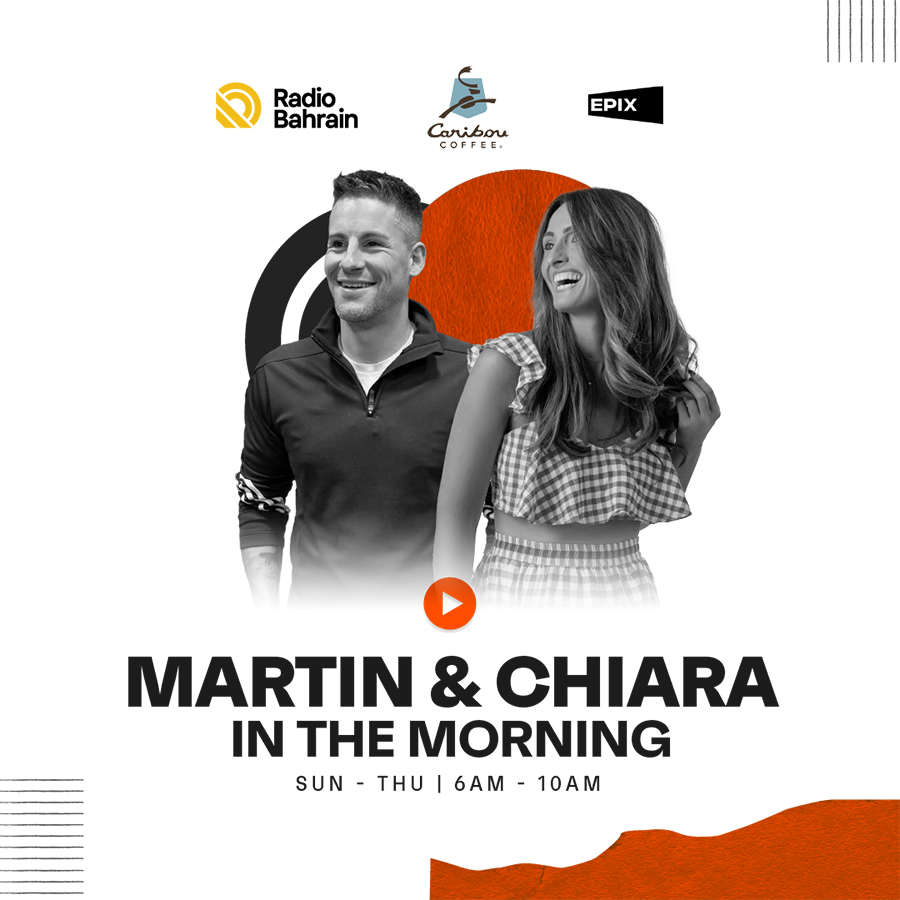 Martin and Chiara wake you up with the biggest laughs in Bahrain, along with all your favourite hits!
Whether it's calamity from Chiara or Martin being goofy, or Newsreader 'Great' Scott, our morning team assembles each day at the crack of dawn.
Hang out with us, and get involved on our WhatsApp on 17-780-780!