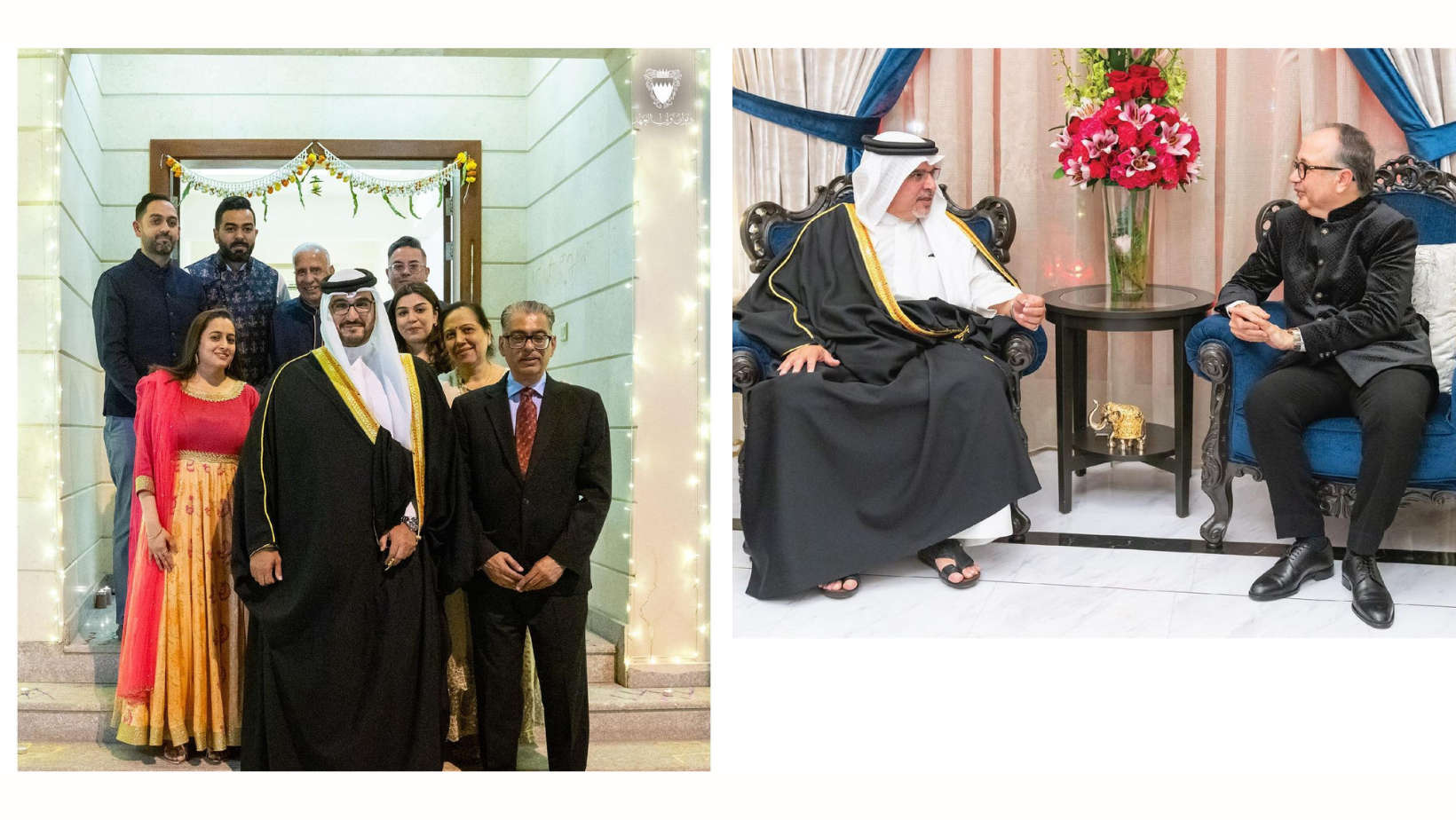 HRH Prince Salman toured households in Bahrain to commemorate the occasion
Celebrating Diwali with Royal Splendor! HRH Crown Prince Salman bin Hamad Al Khalifa visited the Muljimal, Kewalram, Thaker, and Kavalani families in honor of the festivities. emphasizing the forward-thinking guidance of HM King Hamad bin Isa Al Khalifa, the Crown Prince emphasized Bahrain's dedication to embracing diversity, upholding religious freedom, and fostering intercultural understanding.
Commending the families for their noteworthy contributions to Bahraini society, the Crown Prince expressed appreciation for their enduring connections. In return, the families showed gratitude to the Crown Prince and extended well-wishes for Bahrain's ongoing advancement.
Joined by esteemed officials, the Crown Prince's visit was a tribute to unity and harmonious coexistence, adding a touch of grace to the festive atmosphere.