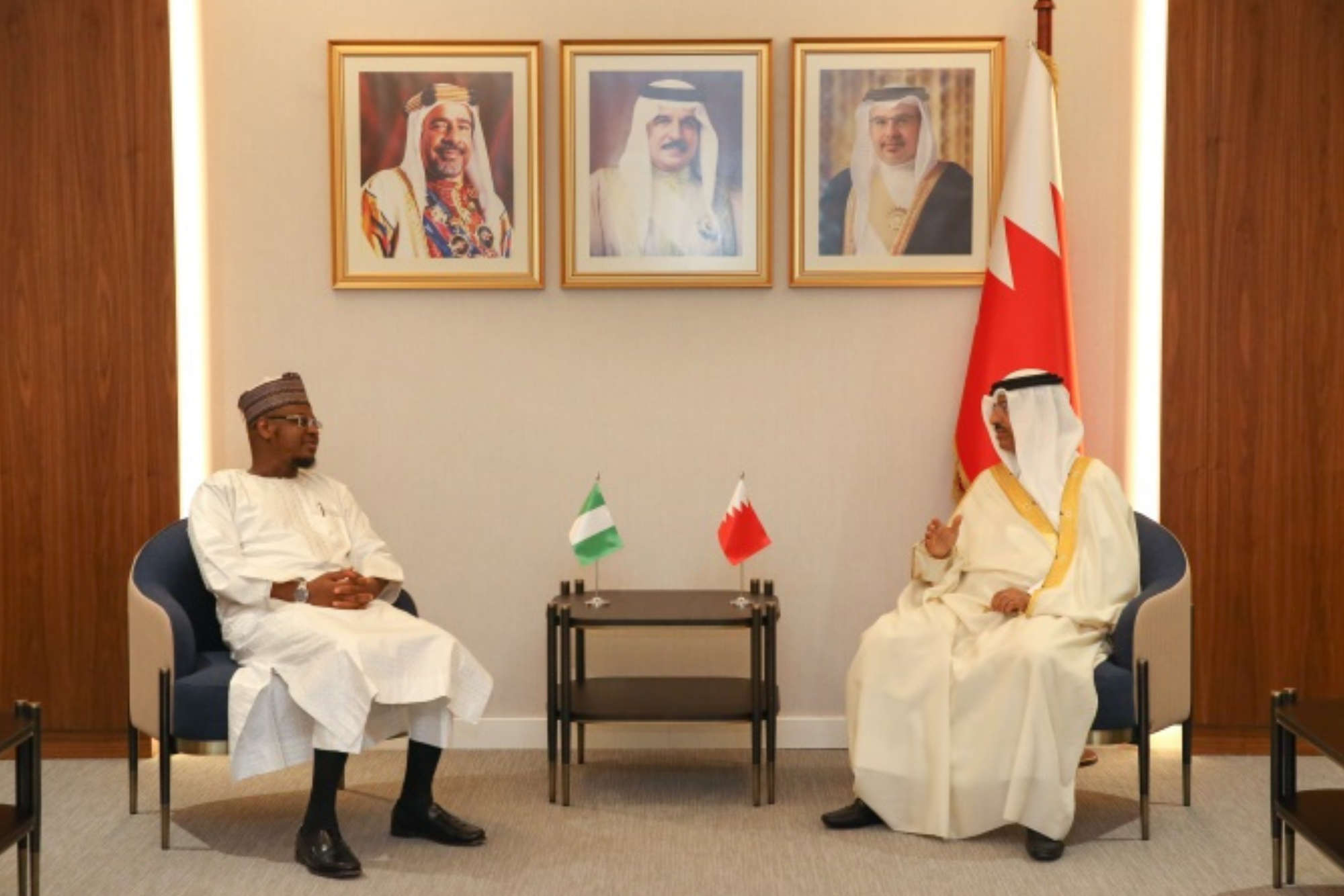 Transportation and Telecommunications Minister receives Nigerian delegation
Manama, May 20 (BNA): Transportation and Telecommunications Minister Mohammed bin Thamer Al Kaabi met Nigerian Minister of Communications and Digital Economy Minister Dr. Isa Ali Ibrahim and his accompanying delegation.
During the meeting, the two sides discussed cooperation in the sector of telecommunications and information technology, and shed light on Bahrain's strides and key projects and initiatives.
The Nigerian delegation is on an official visit to take stock of Bahrain's advanced plans to disseminate the services of the fifth generation of communications, and its pioneering policies in the field of financial technology and cloud computing services.
Al Kaabi outlined the ministry's efforts to implement Bahrain's strategy for digital transformation and improve the quality of services provided to citizens and residents.
The Nigerian delegation held key meetings with the Telecommunications Regulatory Authority, Batelco and Bahrain Network (BNET).
AHN
https://www.bna.bh/en/TransportationandTelecommunicationsMinisterreceivesNigeriandelegation.aspx?cms=q8FmFJgiscL2fwIzON1%2bDu%2bXT5g8BDWOnnY15hr%2bjOI%3d