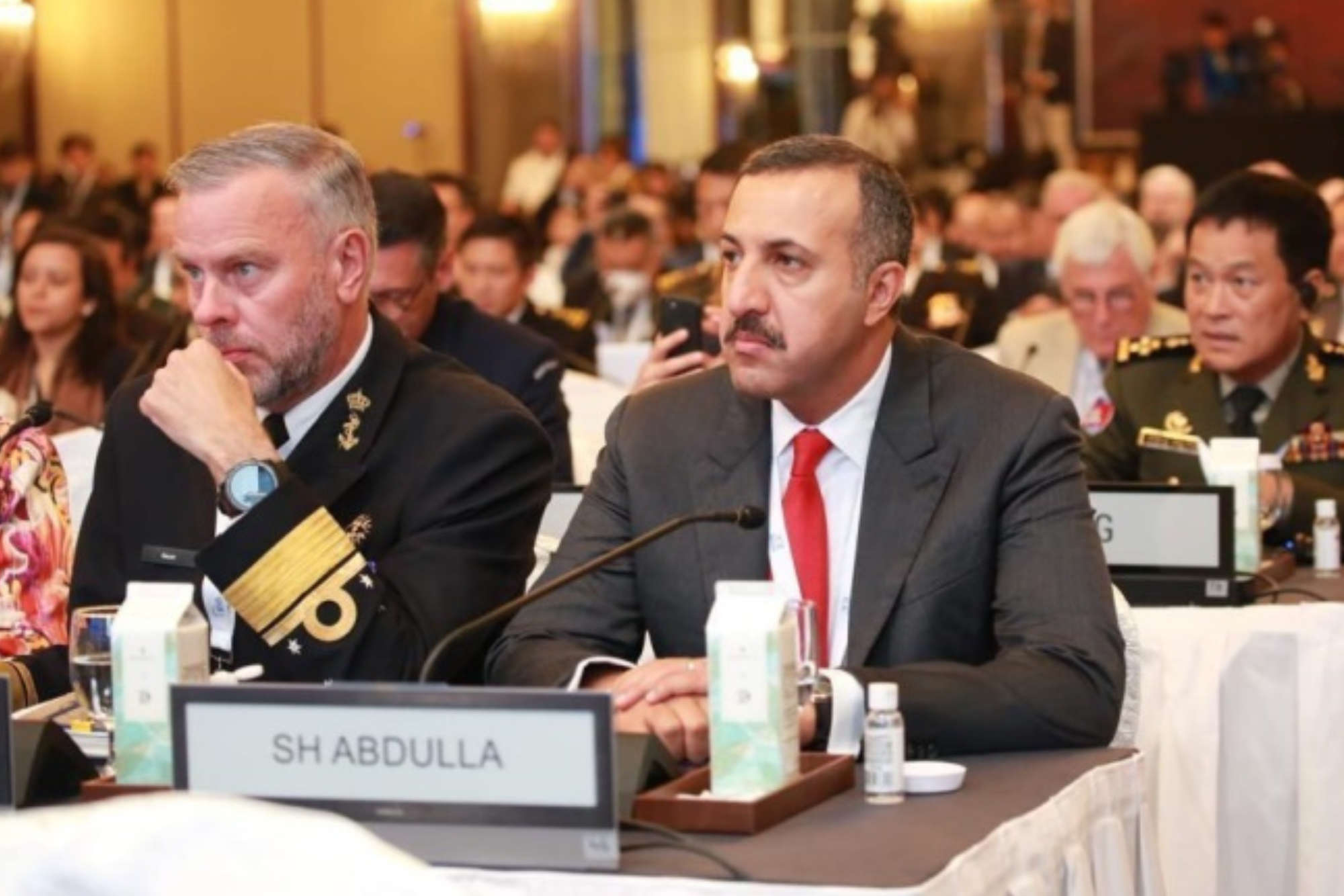 SCH President opens 3rd NHRA Conference, Exhibition
Manama, June 3 (BNA): President of the Supreme Council of Health (SCH), Lieutenant-General Dr. Shaikh Mohammed bin Abdulla Al Khalifa, today opened, in the presence of Health Minister, Dr. Jaleela bint Al-Sayed Jawad Hassan, the third National Health Regulatory Authority (NHRA)'s Conference and Exhibition, held at the Diplomat Hotel.
The affiliates of the health sector in the kingdom, in addition to heads and officials of health entities in the Gulf Cooperation Council (GCC), as well as partners participated in the three-day event, which is sponsored by the Labour Fund (Tamkeen).
Addressing the opening ceremony, the SCH President expressed pride in the unwavering support of His Majesty King Hamad bin Isa Al Khalifa and His Royal Highness Prince Salman bin Hamad Al Khalifa, the Crown Prince and Prime Minister, to the medical sector in the kingdom.
He also expressed delight over patronising the conference in which senior decision-makers and affiliates of the health sector are participating, noting that the conference is held in the midst of the challenges facing the organisation of the sector, which requires concerted efforts in order to achieve common goals.
Dr. Shaikh Mohammed bin Abdulla congratulated the NHRA on the recognition of the NHRA's Accreditation Standards for Hospitals and Medical Centres by the International Society for Quality in Health Care (ISQua).
He also congratulated the NHRA's Chief Executive Officer, Mariam Adhbi Al Jalahma, on being granted the Nelson Mandela Award for Health Promotion by the World Health Organisation (WHO).
The SCH President asserted that the conference provides an important platform for health sector partners to discuss the organisational topics and the required standards, in light of the ongoing efforts to implement the National Social Health Insurance Program (Sehati), noting that the conference will contribute to achieving the common goals of developing the health sector and improving the services it provides.
NHRA Chief Executive Officer indicated that the importance of the conference is growing steadily, given its role in strengthening coordination and cooperation between local and international health entities.
She added that it provides a platform to discuss ways to develop health education and training, review the challenges facing the medical sector,
discover investment opportunities and strengthen the kingdom's cooperation with other countries in the fields of healthcare.
https://www.bna.bh/en/BahrainparticipatesinShangriLaDialogue2023.aspx?cms=q8FmFJgiscL2fwIzON1%2bDjUQVaxpdLIKR2myK4Unw4w%3d