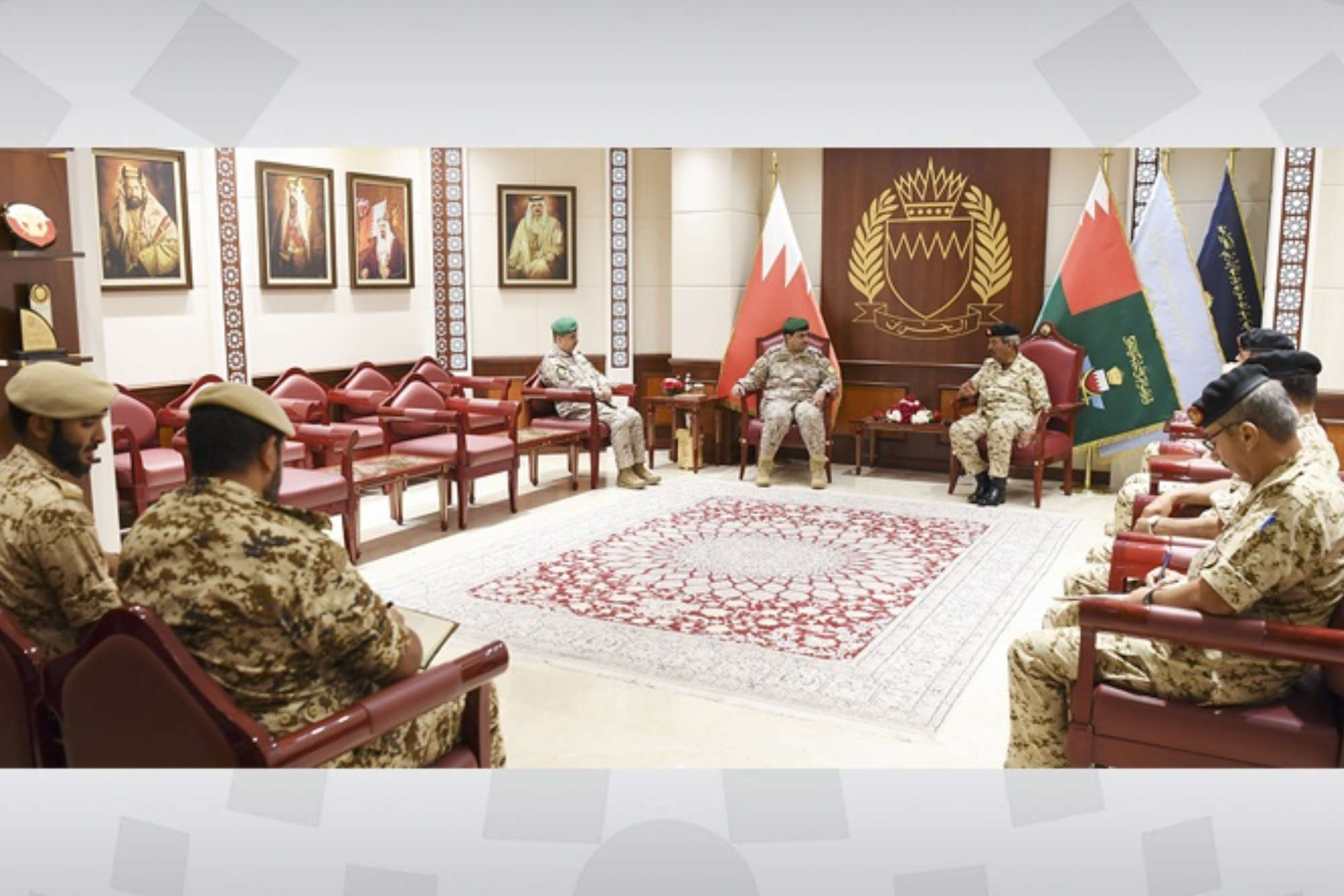 Commander-in-Chief receives Commander of GCC Unified Military Command
Manama, May 29 (BNA): Field Marshal Shaikh Khalifa bin Ahmed Al Khalifa, Bahrain Defense Force Commander-in-Chief received Lieutenant General Eid bin Awadh Al Shalawi, Commander of the GCC Unified Military Command.
Lieutenant-General Theyab bin Saqr Al Nuaimi, Chief of Staff was present.
The commander-in-chief praised the fruitful efforts of the unified military command in consolidating the unity of purpose and destiny that binds the GCC countries.
Shaikh Khalifa lauded the cooperation of all affiliates of the command and expressed his appreciation for their sincere work in all sectors and formations, which contributes to the development of joint defense cooperation and supports defense capabilities of the GCC armed forces.
https://www.bna.bh/en/CommanderinChiefreceivesCommanderofGCCUnifiedMilitaryCommand.aspx?cms=q8FmFJgiscL2fwIzON1%2bDqg55PVpdbaWyzoGeST%2fP1Q%3d