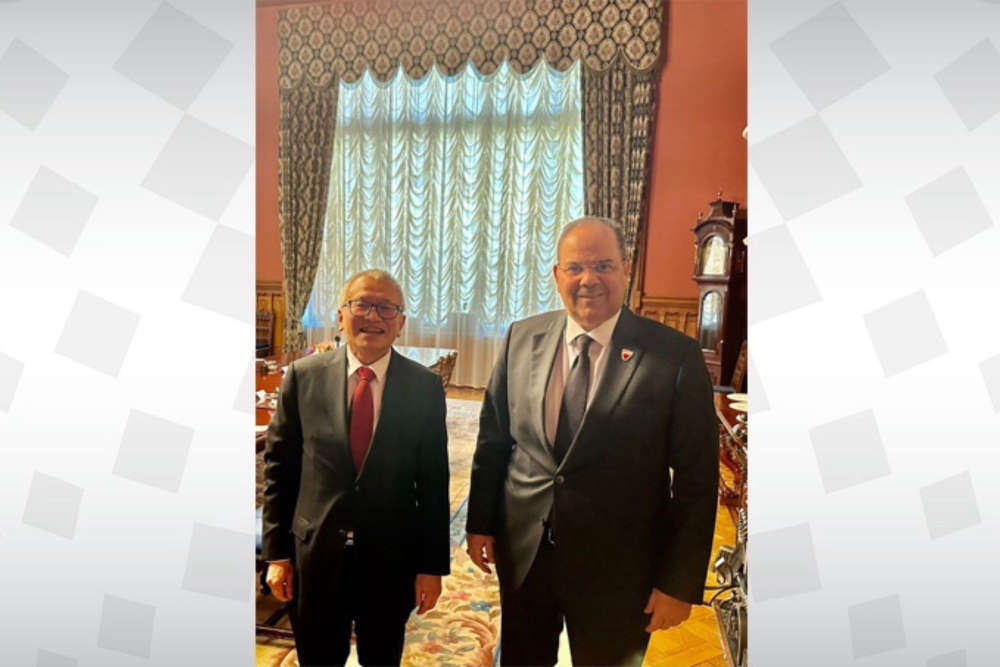 Bahrain Ambassador to Russia meets ACD Secretary-General
Moscow, May 15 (BNA): Bahrain's Ambassador to the Russian Federation, Ahmed Abdulrahman Al-Saati, met today with Dr. Pronchai Danvivathana, Secretary-General of the Asian Cooperation Dialogue(ACD), who is visiting Moscow.
The meeting was also attended by the Deputy Minister of Foreign Affairs of the Russian Federation Andy Rudenko.
During the meeting, Dr. Pronchai Danvivathana praised the effective role played by the Kingdom of Bahrain during its presidency of the Asian Cooperation Dialogue(ACD) in order to achieve the objectives set for it in promoting and developing economic relations among member states.
Ambassador Al-Saati noted that the Kingdom of Bahrain is committee to supporting international and regional organizations to serve the hopes and aspirations of the peoples of these countries.
The two sides also discussed a number of issues related to the work of the organization, which is chaired by the Kingdom of Bahrain, at its current session, and the arrangements for holding its next summit.
AHN
https://www.bna.bh/en/BahrainAmbassadortoRussiameetsACDSecretaryGeneral.aspx?cms=q8FmFJgiscL2fwIzON1%2bDkmf3yd28pWLXHisE8R0%2f6s%3d