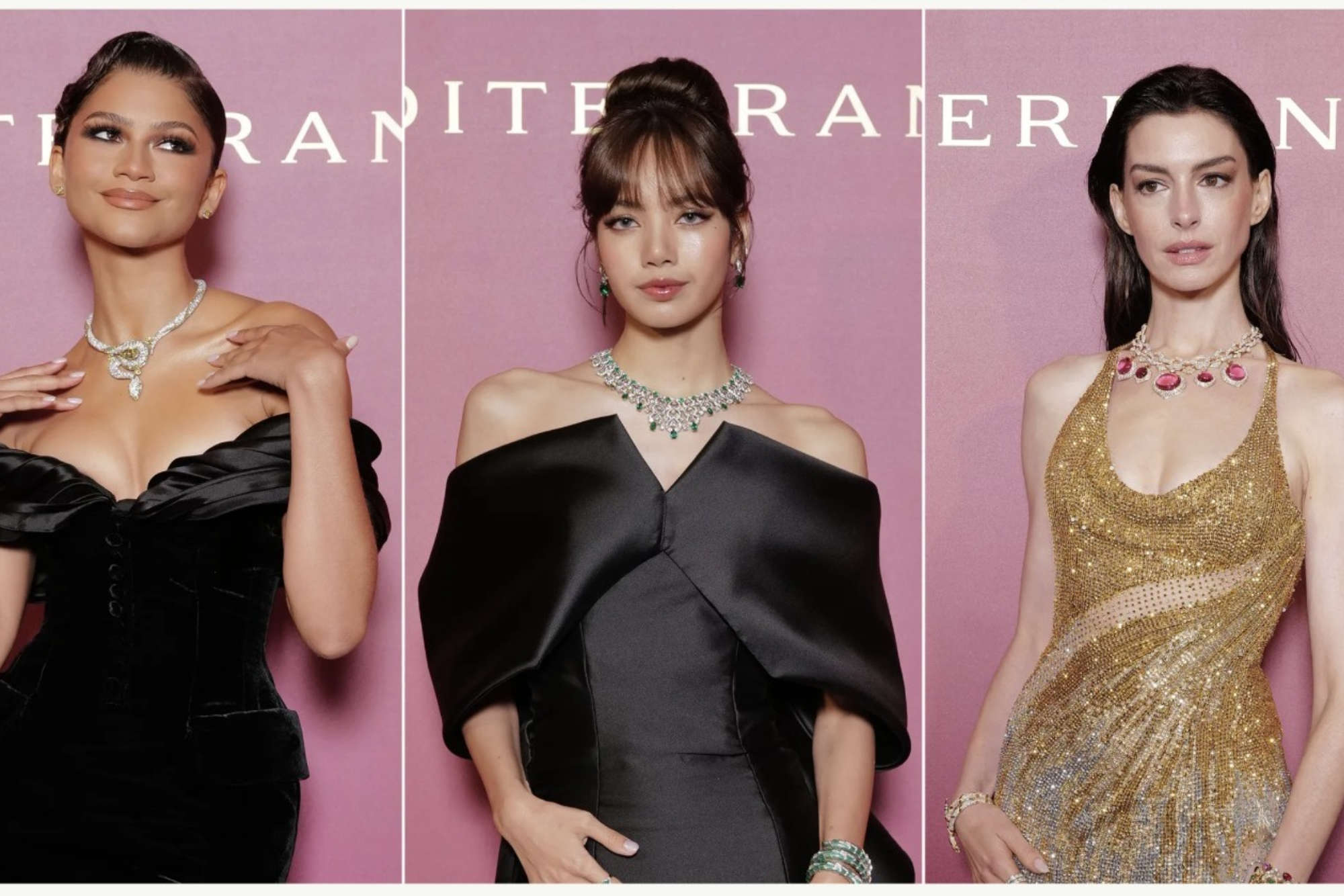 The four Bulgari ambassadors dressed spectacularly for the jeweler's Venice event.
Four of the most famous women in the world—Blackpink's Lisa, Zendaya, Anne Hathaway, and Priyanka Chopra—came together in Venice this evening to fête Bulgari's new collection. And they came decked out in exquisite diamonds from the jeweler and jaw-dropping dresses.
Lisa and Zendaya stuck to black off-the-shoulder looks, with Lisa wearing a silky black dress with a dramatic cape and straps. Her hair was styled up in a bun, and she wore a diamond choker and earrings.
Zendaya, meanwhile, wore a darker custom Richard Quinn gown with more muted straps. She also styled her hair up and wore her own stunning diamond necklace that popped alongside her black dress.
https://www.elle.com/culture/celebrities/a43909018/zendaya-lisa-anne-hathaway-priyanka-chopra-dresses-bulgari-event/