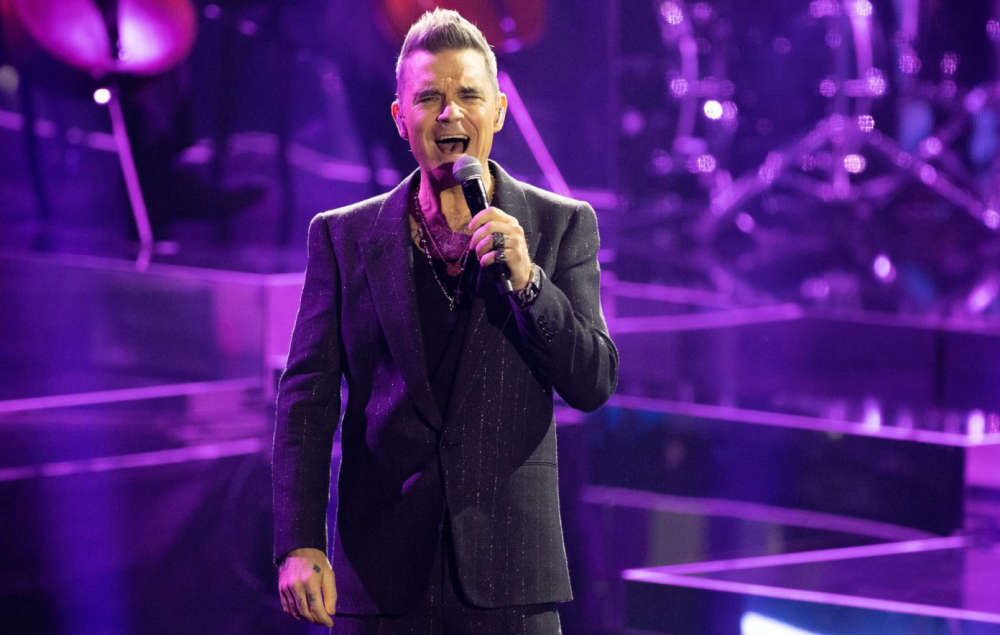 "The odds of that happening? 174,240,000 to 1," he said
Robbie Williams has shared that he happened to pull the same fan from out of the crowd at a gig in Budapest as he did 20 years ago.
The pop star was performing at the Papp László Sportaréna in Hungary on Tuesday (March 14) when he called up the fan on stage.
Williams wrote on Instagram alongside a picture of the pair: "So this happened two nights ago in Budapest – I chose someone from the audience to come down to the front and, amazingly, I chose the same guy that I picked out from the audience in Budapest 20 years ago! The odds of that happening? 174,240,000 to 1."
In the post he included a photo of him next to the fan, taken two decades ago. "Nice to see you again, sir. Love from Rob x" the singer wrote at the end of the caption.
Embed not found
The former Take That bandmember is currently touring in celebration of his 25th anniversary as a soloist.
Earlier this year the singer thanked fans for "protecting" him in emotional speech about mental health.
"Over the years, there has been the delving into the mental illness and the struggling with just being a human," Williams said when addressing the audience at Amsterdam's Ziggo Dome on January 28.
In other news, Williams recently reiterated his desire to play Glastonbury's legends slot, saying that he'd "slaughter it" if given the chance.
The singer has long stated that it's his wish to perform at Worthy Farm, saying last year that it "would be cool" to play at "the epicentre of the music world".
NME