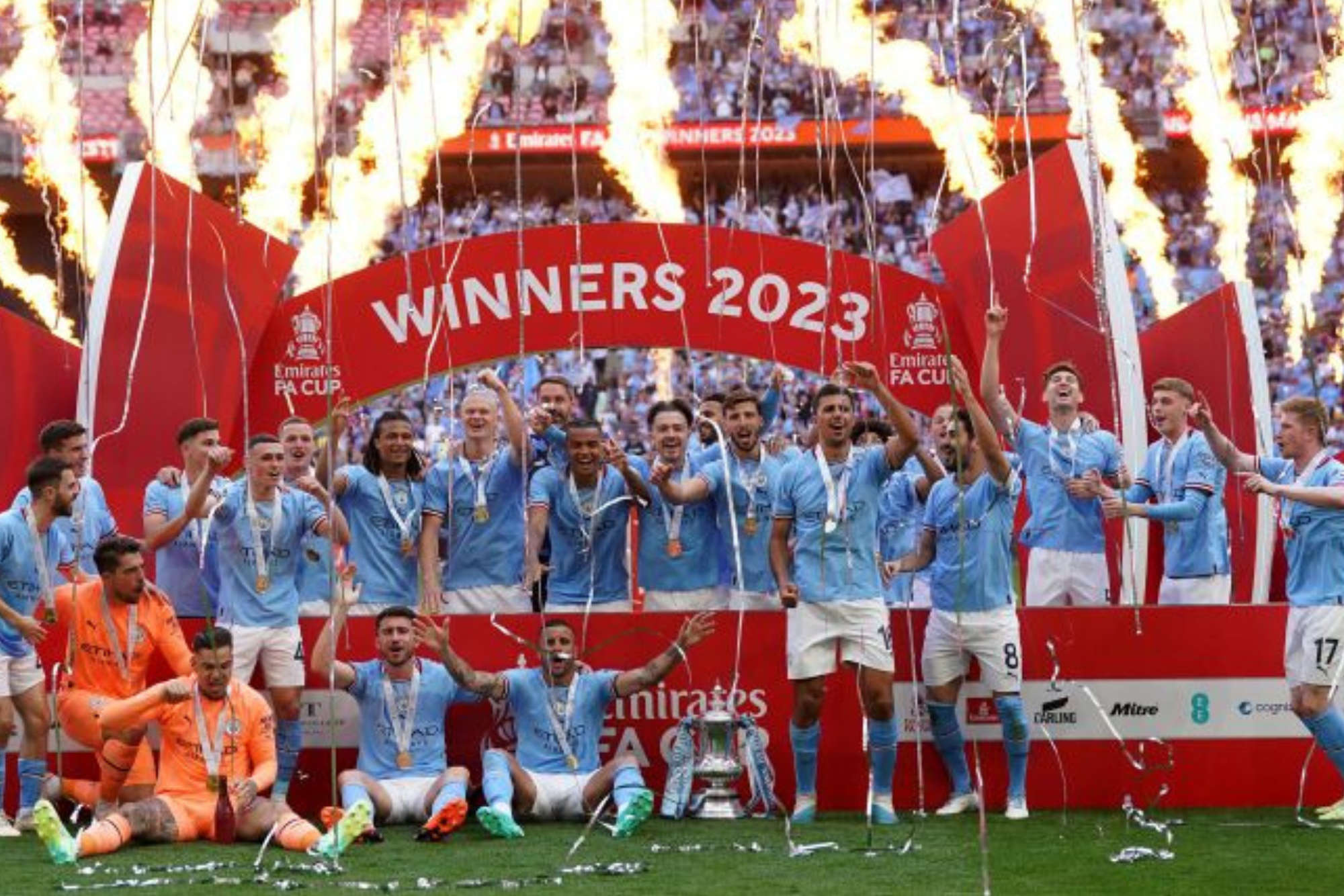 Manchester City beats Manchester United in the FA Cup to maintain its quest for historic 'treble'
Perfection can come in many forms and be interpreted in different ways. Manchester City has produced more polished performances under Pep Guardiola this season. There have been matches where the team has scored more and created more – yet City's ability to dominate its opponent, to do enough to win when it matters is as perfect as it gets on a soccer pitch. It is why this team continues to chase history this season.
As the 2-1 scoreline would suggest, this FA Cup match between bitter rivals City and Manchester United was a tense affair. A victory for the blue side of Manchester was never a foregone conclusion. United had opportunities, yet City had the composure, the know-how, the class.
Two goals from captain İlkay Gündoğan – the first 12 seconds after kick off for the quickest in FA Cup history – secured a win which gave City its second trophy of the season and maintained the team's quest to win the 'treble' of the Premier League, the FA Cup and the Champions League.
This Saturday Wembley, next Saturday Istanbul where City could become only the second English club to win all three major trophies in a season if it overcomes Inter Milan in the Champions League final. The other club to have achieved that feat? Manchester United in 1999, which helps explain why this was no ordinary FA Cup final.
For a competition which has arguably lost its luster over the years, the plot lines woven into this match stirred this oldest of cup ties back to the forefront of English soccer: a first FA Cup final between these two city rivals, one looking to defend its legacy, the other knowing victory would be a defining one during an era in which it has dominated English soccer.
https://edition.cnn.com/2023/06/03/football/manchester-city-manchester-united-fa-cup-spt-intl/index.html