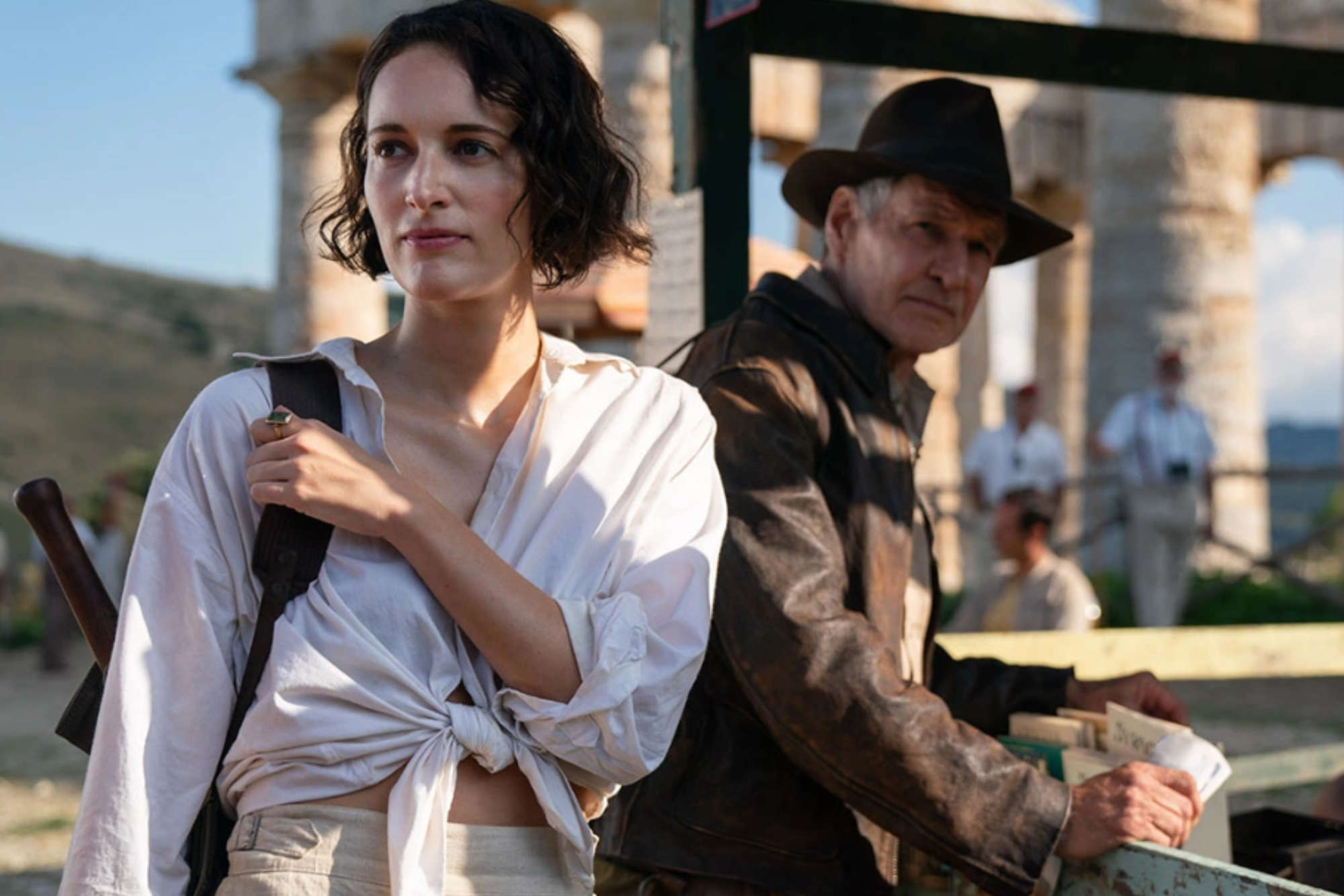 Phoebe Waller-Bridge and Mads Mikkelsen also star in James Mangold's globe-hopping adventure about the quest for an ancient gadget able to locate fissures in time.
There was genuine curiosity for many of us when James Mangold was confirmed as director on Indiana Jones and the Dial of Destiny, the fifth and final entry in the beloved franchise that started with a bang in 1981 when Steven Spielberg and George Lucas reimagined the Saturday matinee adventure serials they grew up with for a new generation that couldn't get enough. Mangold, after all, was the man who not only resuscitated the weary Wolverine but gave the character a genuinely poignant sendoff that was thoughtful, textured, even profound in 2017's Logan.
Maybe the Indiana Jones films, with their appealing combination of laughs and close-shave thrills built around a rugged, quick-thinking archeologist in a fedora and leather jacket, were never going to be a great fit for that kind of gritty treatment. But it seemed fair to hope for at least some kind of fresh take beyond the rinse-and-repeat formula of chases and gunfights strung together in different locations across the globe — or even just an invigorating back-to-basics course correction after the polarizing Indiana Jones and the Kingdom of the Crystal Skull.
What the new film — scripted by Jez Butterworth, John-Henry Butterworth, David Koepp and Mangold, with the feel of something written by committee — does have is a sweet blast of pure nostalgia in the closing scene, a welcome reappearance foreshadowed with a couple visual clues early on. That heartening return is also suggested by a moment when Harrison Ford's Dr. Jones, yanked out of retirement after 10 years teaching at New York's Hunter College, stops to reflect on the personal mistakes of his past. Which is pretty much the first time the movie pauses for breath, and it happens an hour and 20 minutes into the bloated 2½ hour run time.
That nonstop pacing might sound ideal, but it's mostly an exhausting slog. When Dial of Destiny gives an explicit throwback nod to earlier episodes — Indy remembering drinking the Blood of Kali, enduring voodoo torture or getting shot nine times; or he and his new companions squeezing through a narrow stone corridor and discovering midway that it's alive with creepy-crawlies — it's a reminder of how much fun those early movies were. And still are, despite some eyebrow-raising racist caricatures that belong to a simpler, less culturally sensitive time.
https://www.hollywoodreporter.com/movies/movie-reviews/indiana-jones-and-the-dial-of-destiny-review-harrison-ford-james-mangold-1235495914/