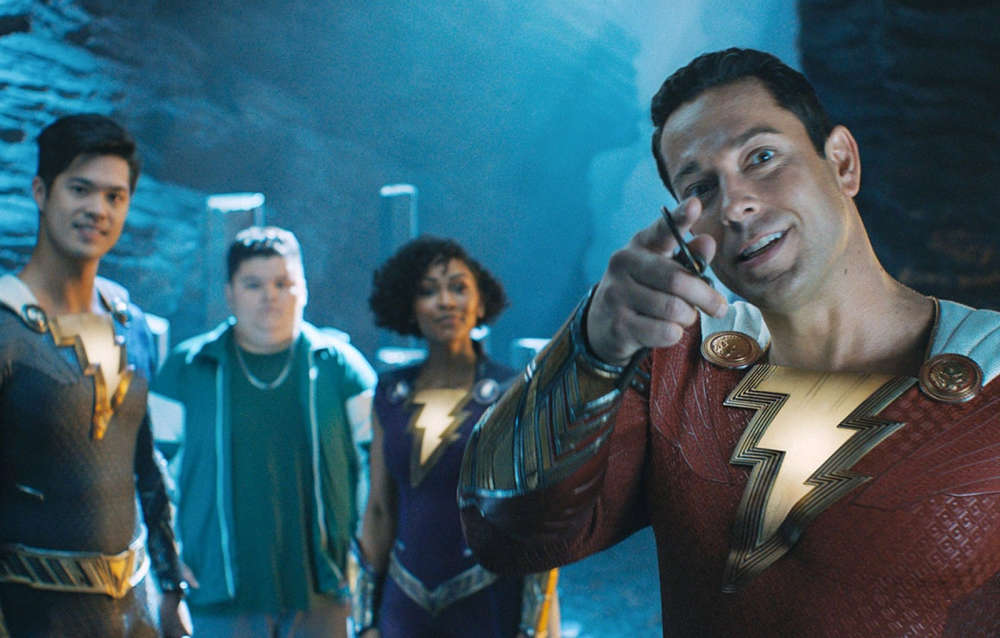 The sequel's opening would mark one of the worsts starts for a title in the DC Cinematic Universe, including those released during the pandemic.
DC and New Line Cinema's Shazam! Fury of the Gods is feeling scorned.
The movie opened to $11.7 million on Friday, including $3.4 million in previews, for a projected weekend debut of around $30 million.
That would mark one of the worst starts for a major Hollywood superhero film, as well as one of the worst for a title in the DC Cinematic Universe, including those released during the pandemic. And it's well behind the $53.5 million domestic opening of the first Shazam! in 2019, not adjusted for inflation.
Scream VI remains a major contender in its second weekend and could earn $18 million. Creed III also remains a notable contender and could earn nearly $16 million.
Prerelease tracking had suggested Shazam! Fury of the Gods would open to at least $35 million this weekend. Others believe it has a shot at $40 million.
Shazam 2's Rotten Tomatoes critics score is a ho-hum 54 percent. That compares to 90 percent for the 2019 movie. The sequel also received a more subdued B+ CinemaScore, compared to an A for the first.
Families — which played a key role in the first movie's surprise success — remain a challenging moviegoing demo in the pandemic era.
Fury of the Gods is the 12th installment in the DC Extended Universe and the first to be released since Warner Bros. Discovery chief David Zaslav tapped James Gunn and Shazam! franchise producer Peter Safran to run DC Studios and engineer a complete overhaul.
Fury of the Gods also comes as the future of the DC characters and actors introduced before Gunn and Safran's takeover hangs in the balance. Superman actor Henry Cavill, for instance, won't be returning. Levi addressed his future at Tuesday's Hollywood premiere, telling The Hollywood Reporter: "I'm very happy with this movie. … I hope it's not my last."
David F. Sandberg directed Shazam! Fury of the Gods from a script by Henry Gayden and Chris Morgan.
Shazam 2's villains are the Daughters of Atlas, a trio of ancient goddesses who have come to Earth to reclaim the magical powers that the wizard Shazam (Djimon Hounsou) took from them. Naturally, defeating the villains is up to Billy Batson, aka Shazam (Asher Angel/Zachary Levi), along with his extended family/fellow superheroes Freddy (Jack Dylan Grazer/Adam Brody), Eugene (Ian Chen/Ross Butler), Darla (Faithe Herman/Meagan Good), Pedro (Jovan Armand/D.J. Cotrona) and Mary (Grace Caroline Currey, playing both the regular and superhero versions of her character with a change of hairstyle).
The goddesses Hespera, Kalypso and Anthea are played by Helen Mirren, Lucy Liu and, in her first film since her breakout role in Spielberg's West Side Story, Rachel Zegler, respectively.
Numbers will be updated Sunday.