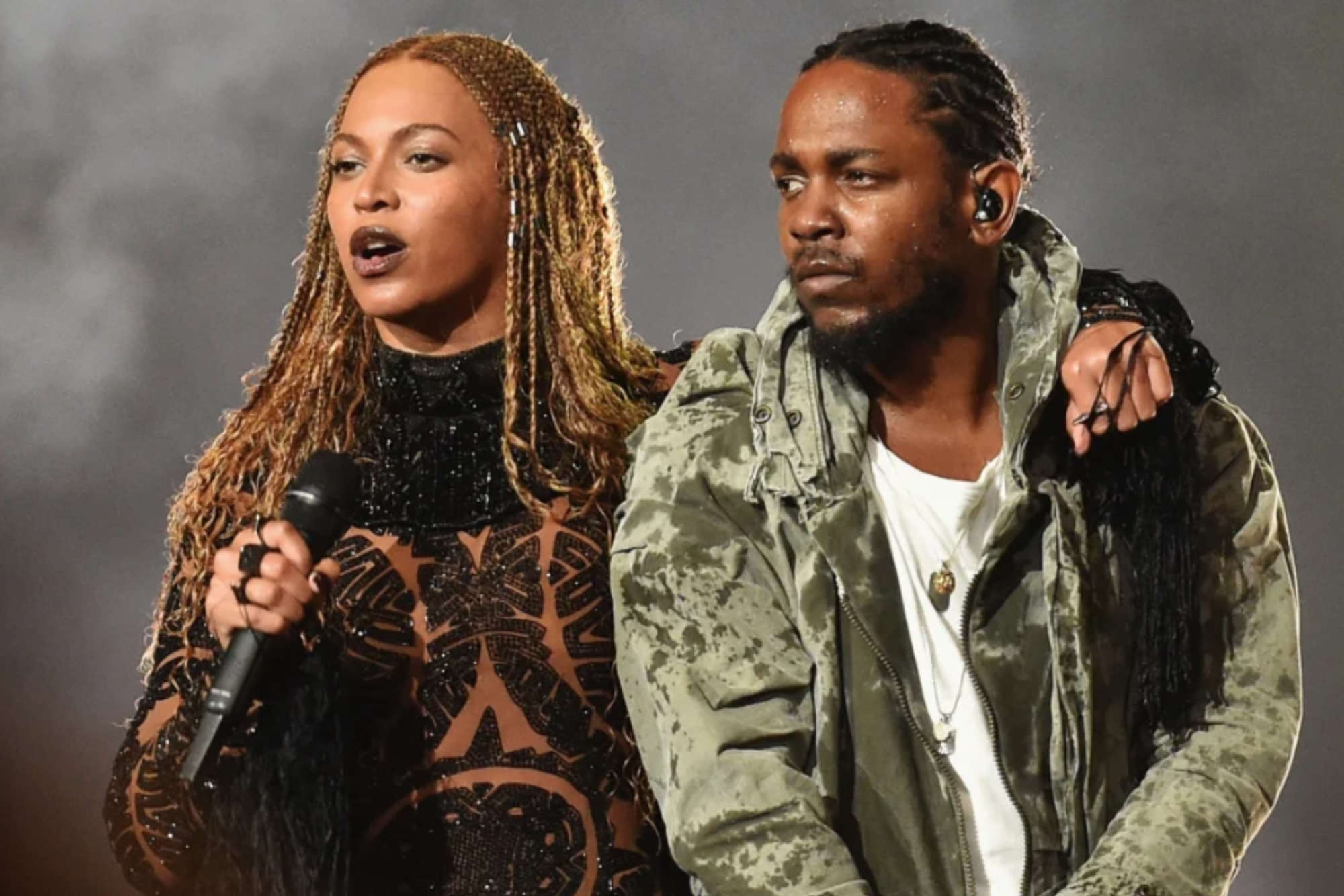 The duo previously teamed up on 2016's "Freedom."
You can't get no higher than this! Beyoncé has reunited with Kendrick Lamar for a sleek remix of her Renaissance hit, "America Has a Problem."
In the new iteration of the track released on Friday (May 19), Lamar comes in blazing with a powerful, minute-long opening verse. He flows at his characteristic lightning speed, proudly proclaiming himself "honorary Beyhive" as he raps, "My momma told me that the money outgrew you / My horoscope said I'm really out my noodle / I'm troublin', I'm puzzlin', it's sudoku / Say B, yes, America got a problem / Kicked up, choosing love, well, they chose violence."
It's hardly the first time the beloved duo have teamed up musically. Lamar was previously featured on the soaring "Freedom," off Bey's 2016 Billboard 200 chart-topping album Lemonade, and he took the stage with her at the BET Awards that year to perform the track. The rapper also joined the "Alien Superstar" performer on her closing Formation tour show, surprising the crowd with another performance of "Freedom" at New Jersey's Metlife Stadium.
For his 2017 Rolling Stone cover, Lamar opened up about what he has learned from working with Beyoncé. "How particular to be about your music," he shared of her work ethic, adding, "She's a perfectionist. Think about the BET performance. She was very particular – the lighting, the camera blocking, the transition from the music to the dancing. It was confirmation of something I already knew."
https://www.billboard.com/music/rb-hip-hop/beyonce-kendrick-lamar-america-has-a-problem-remix-1235333364/